We've been promoting the wood diffuser for quite a while now. Over the years we've met so many different types of people who have told us their story as to why, and how they use their diffuser to best suit their needs. We here at vörda thought it would be a great idea to highlight some of the different types of people who would enjoy a little aromatherapy in their life. Even though each example is unique, we're all tied together by the fact that we love our wood diffusers!
It's been a crazy past few years and I know a lot of us had to shift from a traditional office to suddenly creating our own office space at home. Finding the balance between getting your work done and being distracted has been a fine line that many Americans find themselves treading. Yes, you'll need a computer… a desk… a chair… and may we suggest a wood diffuser? Having a wood diffuser dispersing a little aromatherapy while you work can drastically improve your mood, concentration, and productivity. Just make sure you pick the right blend for what you want to achieve! It's the little things right? Sometimes it's the small details that tip the scales and the perfect essential oil blend gently diffusing in the air might be it.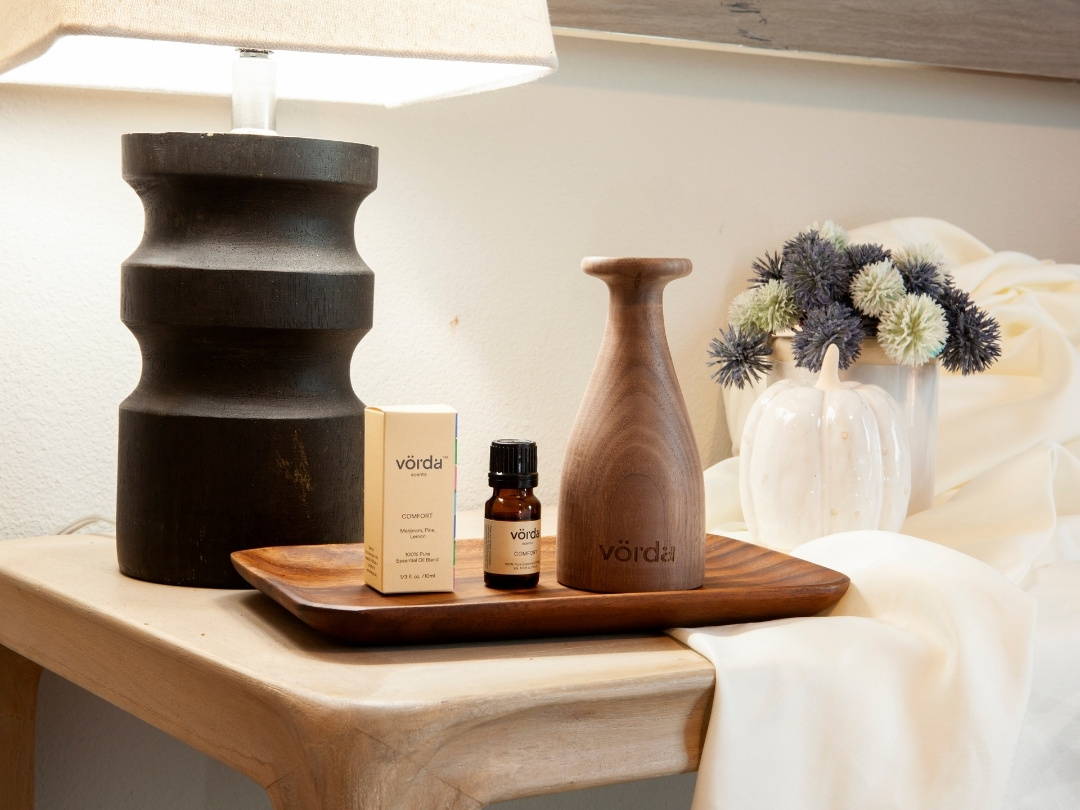 This is probably one of the most popular usages of the wood diffuser + the right essential oil blend. While traditional water based electric diffusers are great for dispersing scent, it's also a hassle to turn on and off when you sleep. It can also be too overwhelming when you're trying to sleep in a confined space like a bedroom, not to mention the noise. But a beautiful wood diffuser gently and quietly dispersing some Midnight Woods Essential Oil Blend would help you get that blissful sleep you crave. I don't know about you, but a little Oakmoss and Juniper Berry in the room helps when I'm trying to count sheep! Leave that on your nightstand and let the gentle aroma carry you off to sleep…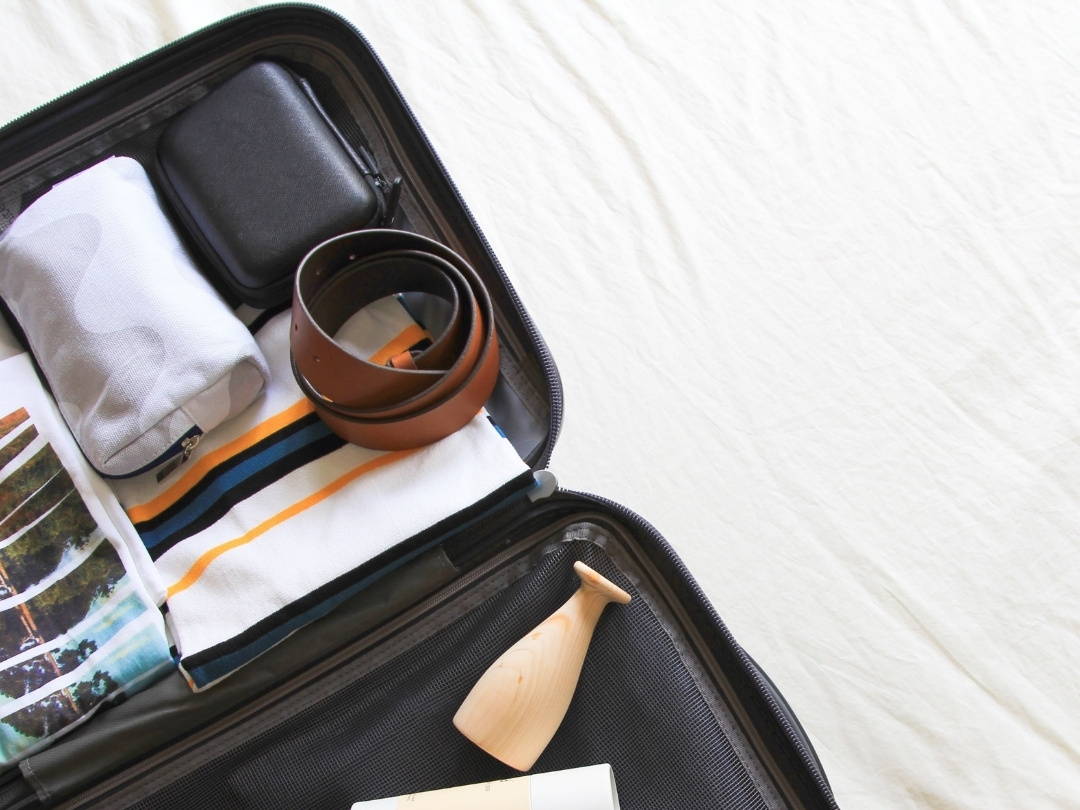 If you travel a lot, you know that sometimes you just want to feel at home. Trust me, as a person who used to travel a lot for work and has had to stay in countless hotel rooms, sometimes I just want to be reminded of home. One of the easiest ways to do it is through your sense of smell. That's why I carried a small size German Beech diffuser with me whenever I had to move around. No cords, no water, no electricity. Just a wood diffuser and the essential oil blend that I used in my living room! It makes the random hotel rooms just a little bit better, just by smelling a familiar scent.
This is a big one! We want to preface this by saying please contact your veterinarian about which essential oils are safe for your pets. We also have another blog post that goes into more details about pet ownership and essential oils that we suggest you check out after this one. We do, however, want to say that wood diffusers are the much safer alternative to the traditional diffuser when it comes to your pets. Sometimes the mist created combined with a pet-toxic essential oil can get mixed into pet fur and potentially harm our favorite furry friends. We don't want them messing around with the diffuser itself as well, do we? A wooden diffuser is just that. Wood diffuser. No water and essential oils mixed into it to bother your pets, no cords, and it's okay if it gets knocked around a bit!
So… Do any of these fit the bill? We want to hear about your experiences and how you use wood diffusers and essential oils to brighten your day, or unwind and relax. Leave a comment below and maybe the next time we make one of these we can highlight someone from our very own vörda community.