Essences of nature's beauties, harvested for your bliss.
We bring the finest things nature has to offer for your aromatherapy enjoyment.
By nature. By vörda.
We are aroma connoisseurs, enthusiasts of everything fragrant and beautiful. We use our knowledge of botanicals and their chemistries to create sophisticated essential oil blends of utmost quality for you to enjoy and share with your loved ones.

With deep understanding of the harms of artificial ingredients, we are dedicated to making only 100% pure and all natural essential oils and aromatherapy products. We source the finest botanicals from around the world and process the blending in Japan with great care and consideration. We made an innovation on the way people enjoy aromatherapy by introducing handcrafted wood diffusers that naturally and quietly diffuse your favorite aromas.

Designed in Norway, we stress equal importance in both aesthetic and sustainable practices on our products and packaging. Every product is designed with chic Scandinavian flare that is equally giftable and environmentally friendly.
We're taking a refreshing approach to diffusion
Reducing our carbon footprint and giving back
With no need of water and electricity, our handcrafted wood diffusers allow the enjoyment of aromatherapy while conserving water and energy. Our diffusers also utilizes absolutely no plastics as compared to common diffusers on the market.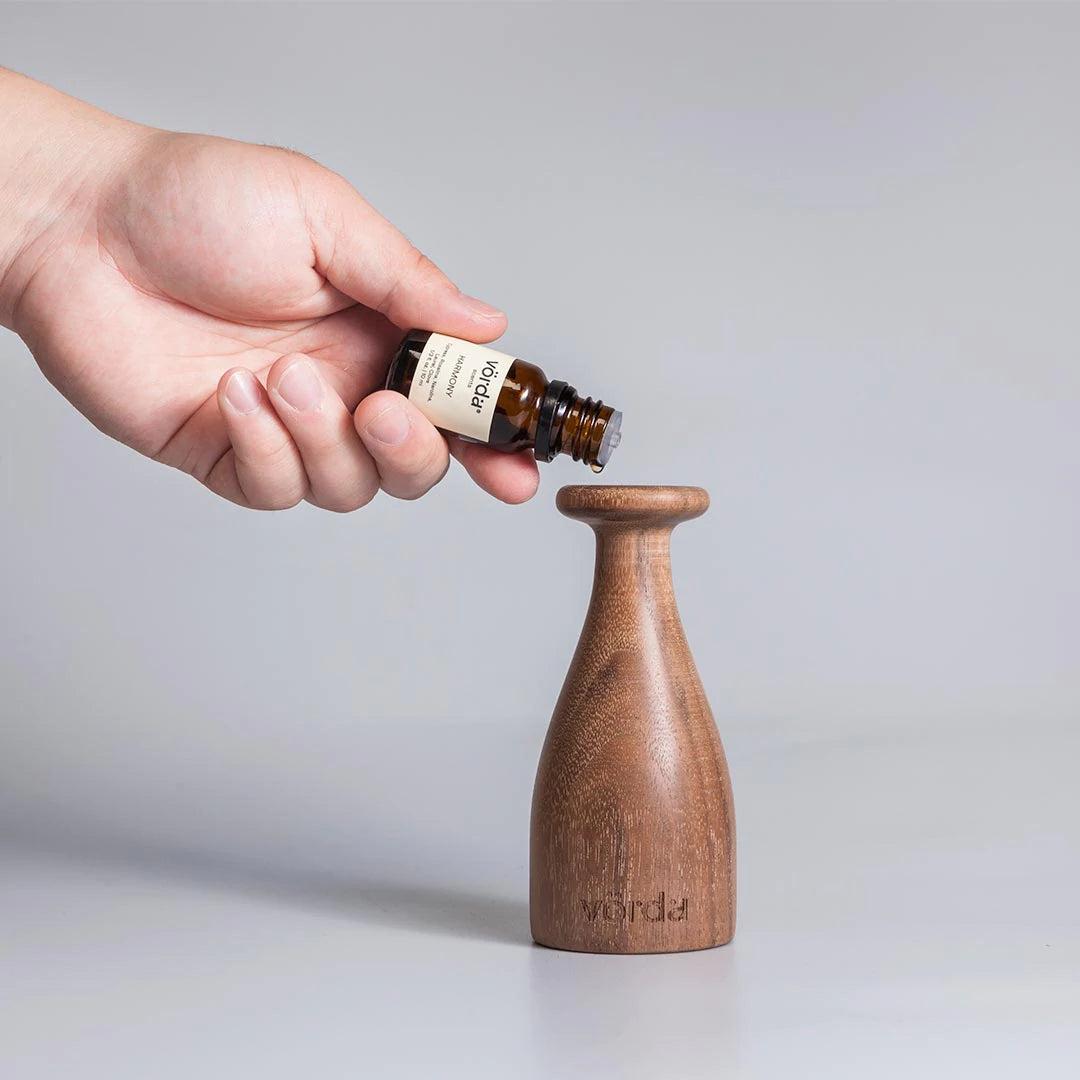 Enhancing design and portability
We strongly believe in the importance of elegant design to produce the most beautiful diffusers. Our wood diffusers come in a variety of sleek designs created by our designers. Each of our diffuser ensures portability and functionality, so you may enjoy aromatherapy wherever you please — from an office room in a sky scraper, to a camping tent in the mountains.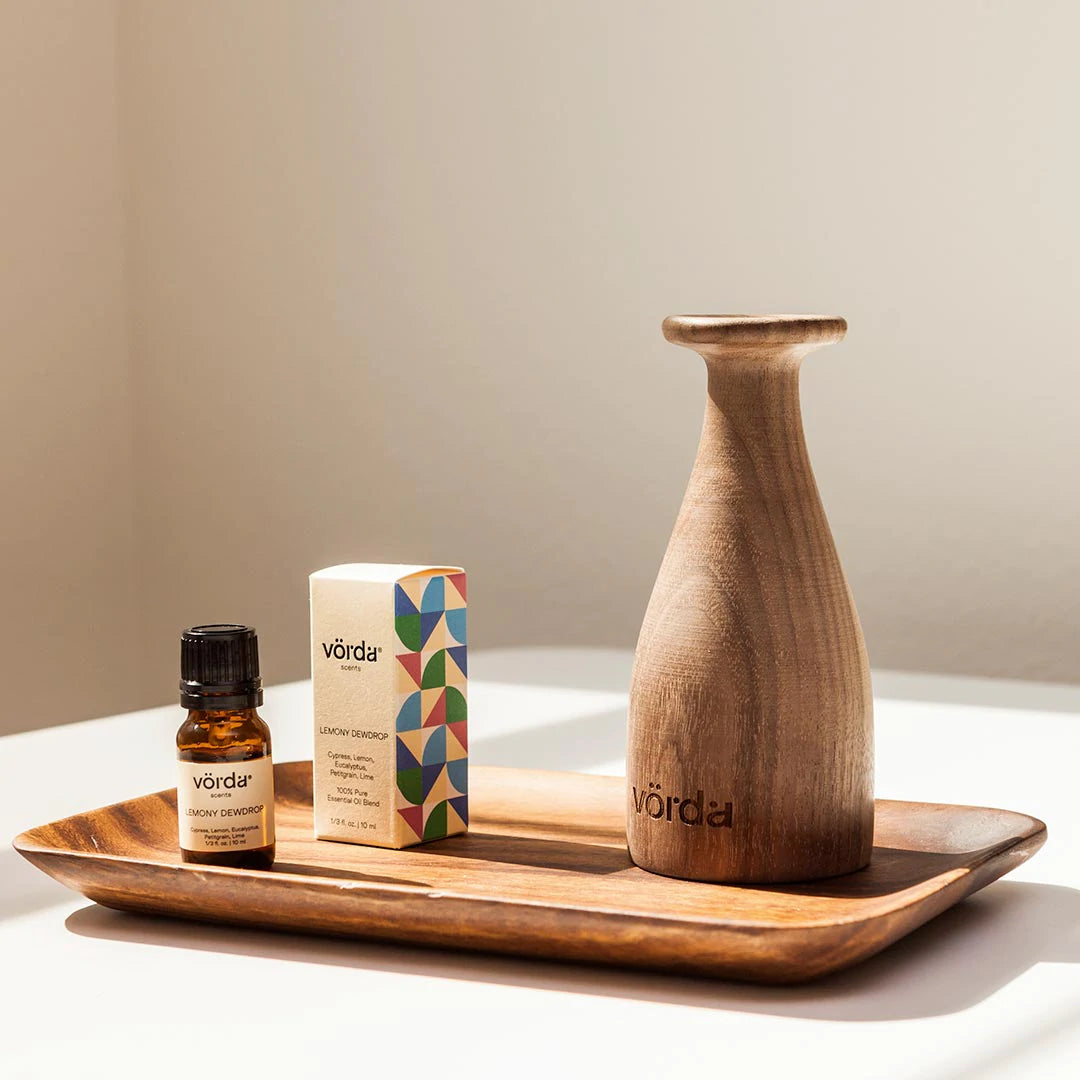 Ensuring premium quality
We source the finest woods from around the world to produce the highest quality diffusers you can find. Extensive testing has gone into ensuring the woods selected are the best for aroma diffusion. Criteria we focus on are ensuring the wood's natural scent won't counteract essential oil aromas, as well as sufficient density and absorption to properly diffuse oils.
We are living vörda
The Swedish word "vörda" means to revere and admire. We harvest incredible botanical ingredients straight from nature with full respect and carefully create blends for you to enjoy the natural wonders of Mother Earth.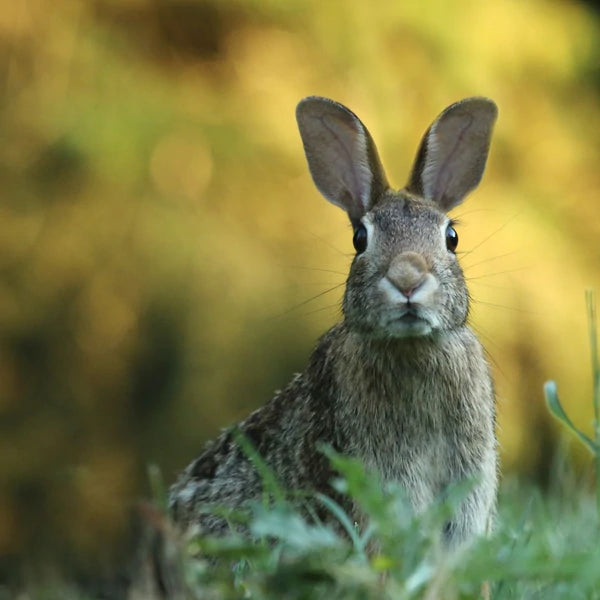 No Animal Testing
Our products are 100% cruelty free.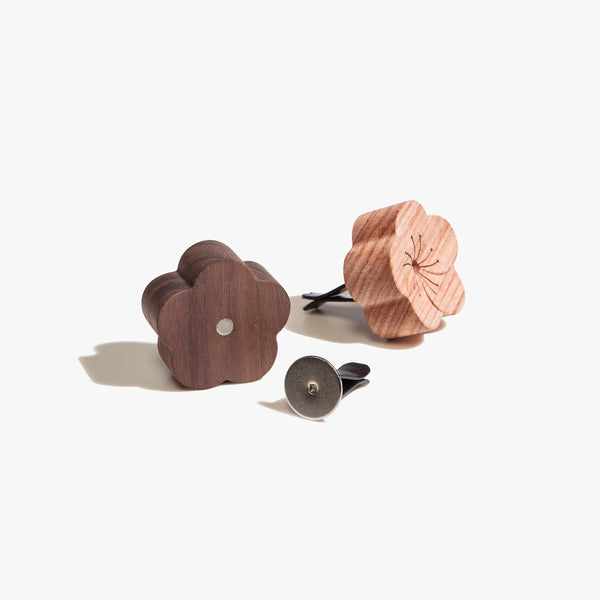 No Synthetics
We ensure 100% all natural ingredients.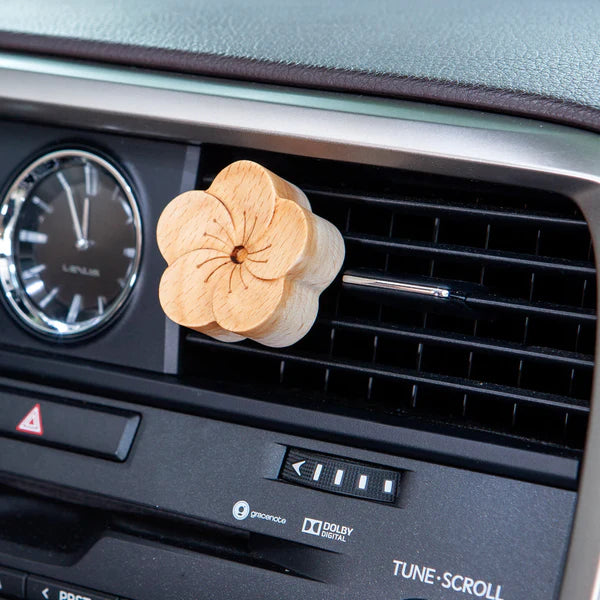 Travel Friendly
Designed with portability and functionality.